Notebook Gigabyte Aorus 17 Xe5 360hz I7 Rtx 3070ti Ssd 1tb F
664998 pesos con 95 centavos
en 6x 164420 pesos con 99 centavos$164.420,99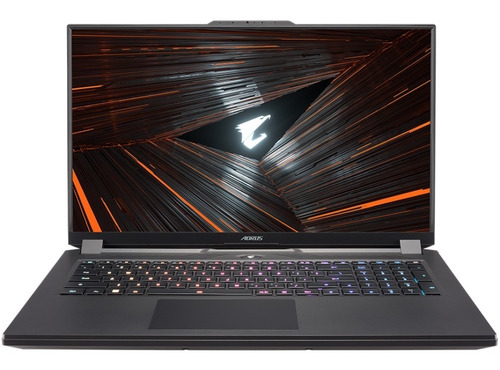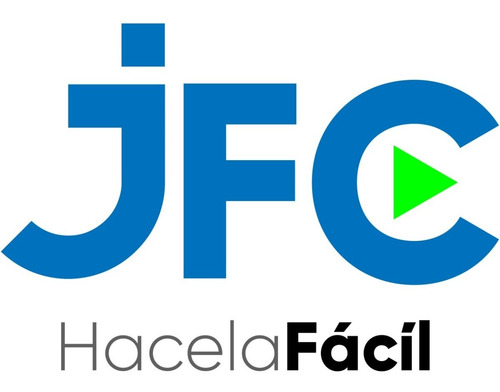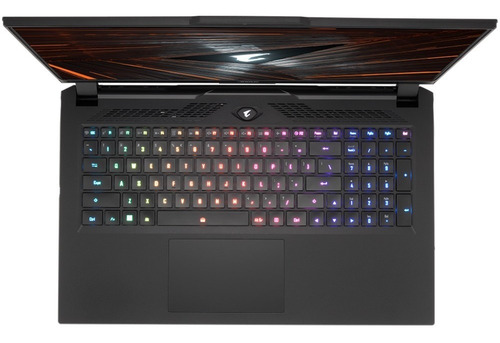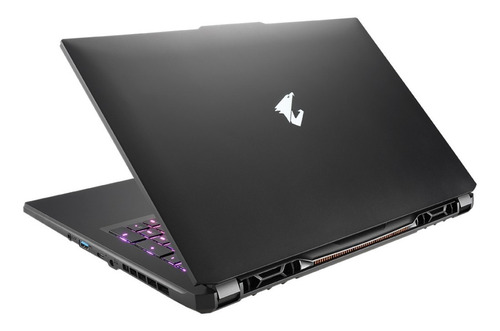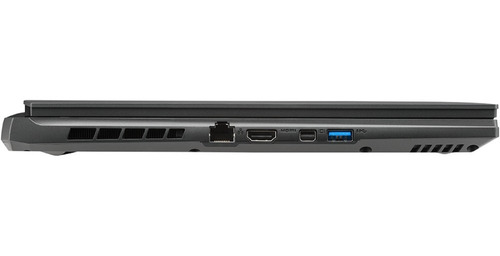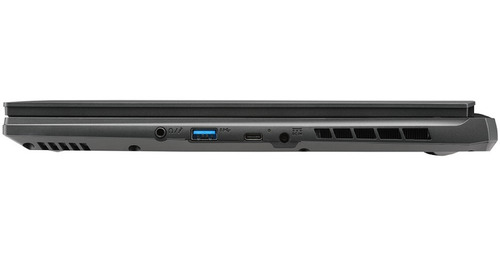 Descripción
*** ¿A QUIEN LE ESTOY COMPRANDO? ***
- Somos JFCELECTRONICA, estamos en VILLA CRESPO, cerca de la intersección de Av. Corrientes y Scalabrini Ortiz.
Nuestro local comercial está abierto de Lunes a Viernes de 10 a 19hs y los SABADOS de 10 a 13hs.
- Podes revisar nuestras calificaciones, somos MERCADOLIDER PLATINUM, uno de los mejores vendedores del sitio, calificados de esta manera por nuestra excelente atención y satisfacción de nuestros clientes.
- Tenemos más de 10.000 operaciones concretadas por mes en Mercado Libre en forma satisfactoria.
- Estamos muy cerca de la estación "Malabia" de la línea "B" de subte.
- Hacemos envíos a todo el país, excepto Tierra del Fuego.

*** CARACTERÍSTICAS DEL PRODUCTO ***

MARCA: GIGABYTE
MODELO: AORUS 17 XE5-73LA534SH

- Windows 11 Home
- NVIDIA® GeForce RTX™ 30 Series Laptop GPUs
- 12th Gen Intel® Core™ i7 Processor H-Series
- WINDFORCE Infinity Cooling System
- 17.3 FHD 360Hz NTSC 72% IPS Level Panel
- Supports DDR5
- Thunderbolt™ 4
- World's First Microsoft Azure AI Notebook

AORUS 17(Intel 12th Gen)
Reshape the Game
The brand-new AORUS 17 redefines high-end gaming laptops. Combining powerful performance and mobility with the latest NVIDIA® GeForce RTX™ 30 Series Laptop GPUs, feel the power to run any AAA game smoothly. The 360Hz gaming panel with a high screen-to-body ratio, enabling gamers to be immersed in smooth, high-quality visuals akin to a movie theater or top-tier e-sports room.

17 Screen in a 15 Chassis.
AORUS 17's slim body greatly increases portability. The ultra-high screen-to-body ratio gives this thin laptop a 17 screen, punching way above its weight class . Slide the laptop effortlessly into your backpack and immerse in expansive e-sports gaming experience, any time any place.

The World's First Four-Sided Super Thin Bezel Gaming Laptop
The AORUS 17 features the four-sided super thin bezel screen for impeccable immersion with exquisitely smooth visual feast and a splendid wide color gamut. The high refresh rate eliminates any ghosting, allowing players to enjoy the marvelous visuals while dominating the battlefield.

The Lord of Performance, Now Fully Upgraded
With the NVIDIA® GeForce RTX™ 30 Series Laptop GPUs, a 12th Gen Intel® Core™ i7 Processor, and GIGABYTE exclusive WINDFORCE Infinity all-copper cooling technology, fully unleash your performance and grasp overwhelming victory.

NVIDIA® GeForce RTX™ 30 Series Laptop GPUs
NVIDIA® GeForce RTX™ 30 Series Laptop GPUs power the world's fastest laptops for gamers and creators. They're built with Ampere—NVIDIA's 2nd gen RTX architecture— to give you the most realistic ray-traced graphics and cutting-edge AI features like NVIDIA DLSS. New Max-Q technologies utilize AI to enable thin, high performance laptops that are faster and better than ever.

BOOST PERFORMANCE WITH AI
NVIDIA DLSS gives games a speed boost with uncompromised image quality. Crank up the settings and resolution for an even better visual experience.

MORE IMMERSIVE EXPERIENCES
Ray Tracing is the holy grail of graphics. It simulates how light behaves in the real-world to produce the most realistic and immersive graphics for gamers and creators - and runs fast thanks to 2nd gen RT Cores.

OPTIMIZED POWER AND PERFORMANCE
NVIDIA Max-Q is a suite of technologies powered by AI that optimize laptops to deliver high performance in thin form factors.

The Latest 12th Gen Intel® Core™ i7 Processor
AORUS 17 is powered by the 12th Gen Intel® Core™ i7 14 cores processor, including 6 performance cores and 8 efficiency cores, allowing smooth runs with demanding games and heavy task loads.

Ice-Cold Cores, Full Speed Performance
AORUS gaming laptop benefits from the finest cooling technology exclusive in the market. WINDFORCE Infinity all-copper cooling technology has 2 fans with 59 blades, 5 heat pipes, and multiple cooling fins that can efficiently remove heat produced by the CPU and GPU, keeping the laptop cool and maintaining high-performance throughout the workload.

Smarter Optimization, Dominating Performance
Microsoft Azure AI Auto Optimize
AORUS laptops come with groundbreaking Microsoft Azure AI technology. The artificial intelligence will know if a game is running and dynamically set the best CPU and GPU wattage setting for optimal gaming performance. Everything is done automatically so gamers can keep their eyes on the prize.

We care! Eye Care!
GIGABYTE's exclusive AI Eye Care technology adjusts the screen brightness automatically while you work in different lighting scenarios. AI Eye Care protects your eyes and reduces your fatigue!

Panel lighting is adjustable actively, providing the most comfortable screen brightness.
AI Eye Care can actively sense changes in ambient light sources and adjust the screen brightness of the laptop display for you, giving your eyes the most comfortable experience. It can be personalized, of course! AI Eye Care can personalize the laptop screen brightness to suit your preference! Whether in high-brightness work environment or immersed in personal games indoor, GIGABYTE's exclusive AI Eye Care technology provides you with a comfortable visual experience for your work, life, and gaming experience

Exhibiting Attitude to the World
With its race car-inspired design, AORUS combines ultra-fast processing with unrivaled efficiency into its design. AORUS has redefined gaming laptops by reflecting the raw power and performance in a smooth elegant award-winning design.

Ultimate Weapon for Pro Gamers
The AORUS gaming laptop is created based on the high standard of the professionals: with upgraded efficiency and care in every detail, all components are from the highest spec, releasing gamers' full strength.

Lead the Way with Every Press
Short Key Travel Keyboard
Execute commands instantly with blazing fast key response and gain an extra advantage during battle. With a 10 million keystroke lifespan and excellent response, it offers an unprecedented tactile experience.

With the RGB Fusion technology, all keys have independent light control4, allowing players to define the colors to their hearts' content, expressing the most unique colors.

Notice Every Footstep
Supports DTS Sound Unbound
DTS Sound Unbound is an advanced spatial sound effect feature that renders the most realist game sound positioning to the player, providing them the enormous auditory advantage.

Saving Every Millisecond
Windows Hello Facial Recognition Login
Use Windows Hello and the infrared camera to perform quick log-in without entering the password, smart and simple!

Create Possibilities with Expansions
A comprehensive set of ports allows you to connect any peripherals of your choice without any compromises.

AORUS 17 XE5
Sistema Operativo: Windows 11 Home
CPU:
- 12th Gen Intel® Core™ i7-12700H (2.3GHz~4.7GHz)
- Base Core Frequency: 2.3GHz
- Performance-core Max Turbo Frequency: 4.7GHz
- Efficient-core Max Turbo Frequency: 3.5GHz
Pantalla: 17.3 Thin Bezel FHD 1920x1080 IPS-level Anti-glare Display LCD (360Hz, 72% NTSC)
Memoria: 2x DDR5 slots (DDR5-4800, Max 64GB) - INCLUIDAS 2 RAMS 8GB 4800MHZ
Chipset: N/A
Tarjeta Grafíca:
- Intel® Iris®Xe Graphics
- NVIDIA® GeForce RTX™ 3070 Ti Laptop GPU 8GB GDDR6
- Boost Clock 1410 MHz / Maximum Graphics Power 130 W
Almacenamiento:
- 2x M.2 SSD slots (Type 2280, supports 2x NVMe PCIe Gen4)
- INCLUIDO 1TB SSD NVME M.2
Teclado: Island-style RGB Fusion Keyboard with per-key backlit control
I/O Port:
Left side:
- 1 x RJ45
- 1 x HDMI 2.1
- 1 x Mini DP 1.4
- 1 x USB3.2 (Type-A)
Right Side :
- 1 x DC in
- 1 x Thunderbolt™ 4 (Type-C, support Power delivery)
- 1 x USB3.2 (Type-A)
- 1 x Audio combo jack
*Due to the performance laptops sometimes run with higher power consumption, we recommend the specification of the power adapter must be higher than 80W for the power delivery function to be practical.
Audio:
- 2x 2.5W Speaker
- Microphone
- DTS:X® Ultra Audio Technology
Communicación:
- WIFI: Intel® Wi-Fi 6E AX211 (Gig+) Wireless (802.11ax, a/b/g/n/ac/ax compatible)
- Bluetooth: Bluetooth® V5.2
Webcam:
- HD Webcam
- Build-in Dual Microphone
- Support Windows Hello Face Authentication
Seguridad: Firmware-based TPM, supports Intel® Platform Trust Technology (Intel® PTT)
Batería: Li Polymer 99Wh
Adapter: 240W
Dimensiones:
- 39.8(W) x 25.4(D) x 2.4 ~ 2.7(H) cm
- 15.7(W) x 10(D) x 0.94 ~ 1.1(H) inch
- *The dimensions of the laptop may vary according to the configuration, manufacturing process and measurement method, please refer to the actual situation.
Peso:
- ~2.70 kg
- 5.95 lb
- *The weight of the laptop may vary according to the configuration, manufacturing process and measurement method, please refer to the actual situation.

*** ¿QUE INCLUYE LA CAJA? ***

Viene la notebook Aorus 17 XE5, Cargador, Manual de usuario, Garantía Oficial.

*** ¿ENTREGAN FACTURA DE COMPRA? ***
Si, entregamos factura en todas nuestras ventas, según corresponda recibirás una factura A o B. En caso de necesitar una factura A enviar los datos una vez realizada la compra. No vendemos sin factura bajo ningún motivo.

*** ¿TIENE GARANTÍA? ***
Si, todos los productos que vendemos tienen garantía oficial. Al comercializar productos nuevos, todos nuestros artículos tienen 6 meses de garantía conservando el producto completo tal cual fue recibido. En algunos casos las marcas extienden esos plazos los cuales pueden ser expresados en la respectiva caja de los productos. Solamente vendemos productos originales ya que somos distribuidores mayoristas oficiales de todas las marcas que vendemos.

*** ¿REALIZAN ENVÍOS? ***
Si, enviamos nuestros productos a todo el país. Para saber el costo del envío y fecha estimada de entrega de tu compra, puedes verificar la sección mercado envíos, colocando tu código postal, podrás ver toda la información sobre el envío.
En caso de necesitar un envío por Oca o por encomienda tienen que elegir la opción lo retiro en domicilio del vendedor y luego comunicarse con nosotros para coordinar. Los despachos por encomienda tienen un costo extra de embalaje y transporte cuyo costo lo pueden consultar en la sección preguntas .

** ¿REALIZAN ENTREGAS EN EL DIA? **
Sí, dentro de Capital Federal. Esto tiene un costo extra que lo pueden consultar en la sección preguntas y funciona de la siguiente manera:
- Debes elegir la opción LO RETIRO EN DOMICILIO DEL VENDEDOR .
- Luego tienes que enviarnos un mensaje indicando Nombre, Apellido, y DNI de la persona que recibe, también la dirección completa y un teléfono celular de contacto para la mensajería.
- El Monto del envío se lo pagas al cadete cuando realiza la entrega.
- Debes informar un rango horario de entrega de AL MENOS 4hs (por ejemplo, de 10 a 14hs). No tomamos envíos con rangos inferiores.